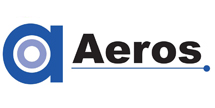 Wechat:
Aerososcar

Tel:
+86-18123521651


Why You Should Consider Investing in a Chocolate Aerator
Sort:

News

Auth:

Source:

Release time:

2023-10-22 09:23

Pvs:
【概要描述】Discover the Benefits of a Chocolate Aerator and How it Can Elevate Your Chocolate-making Skills
Why You Should Consider Investing in a Chocolate Aerator
【概要描述】Discover the Benefits of a Chocolate Aerator and How it Can Elevate Your Chocolate-making Skills
Sort:

News

Auth:

Source:

Release time:

2023-10-22 09:23

Pvs:
Table of Contents:
1. Introduction: Exploring the World of Chocolate Aerators
2. What is a Chocolate Aerator and How Does it Work?
3. The Benefits of Using a Chocolate Aerator
4. Enhancing Flavor and Texture with a Chocolate Aerator
5. How to Choose the Right Chocolate Aerator for Your Needs
6. Frequently Asked Questions about Chocolate Aerators
7. Conclusion: Elevate Your Chocolate-Making Experience with a Chocolate Aerator

Introduction: Exploring the World of Chocolate Aerators

Are you a chocolate lover who wants to take their chocolate-making skills to the next level? Look no further than a chocolate aerator. In this article, we will delve into the fascinating world of chocolate aerators, their benefits, and why you should consider investing in one. Whether you're a professional chocolatier or a passionate home cook, a chocolate aerator can be a game-changer in your chocolate-making journey.

What is a Chocolate Aerator and How Does it Work?

A chocolate aerator is a specialized tool designed to introduce air into melted chocolate, resulting in a lighter and smoother texture. It works by incorporating tiny air bubbles into the chocolate, transforming it from a dense and heavy consistency to a velvety, mousse-like texture.
Using a chocolate aerator is simple. Once your chocolate is melted and smooth, you gently press the aerator into the chocolate, allowing the air to be released. Then, you move the aerator in a circular motion or up and down to evenly distribute the air bubbles throughout the chocolate. The process is quick and efficient, making it a valuable tool for any chocolate enthusiast.

The Benefits of Using a Chocolate Aerator

Investing in a chocolate aerator offers numerous benefits that can significantly enhance your chocolate-making experience. Here are some key advantages:
1. Improved Texture: The introduction of air bubbles creates a lighter and silkier texture in the chocolate, making it more enjoyable to eat and work with. The aerated chocolate melts smoothly on the tongue, intensifying the flavor experience.
2. Enhanced Flavor Development: The aeration process allows the chocolate to develop its flavors more effectively. By incorporating air, the chocolate's aroma and taste become more pronounced, resulting in a more complex and satisfying culinary experience.
3. Reduced Tempering Time: Tempering chocolate is a crucial step in chocolate-making that involves carefully melting and cooling the chocolate to achieve the desired consistency and shine. Using a chocolate aerator can expedite the tempering process by evenly distributing the temperature throughout the chocolate, saving you precious time in the kitchen.
4. Versatile Applications: A chocolate aerator is not limited to just pure chocolate creations. It can be used to aerate ganache, mousse, and other chocolate-based desserts, allowing you to experiment and create a wide range of delectable treats.

Enhancing Flavor and Texture with a Chocolate Aerator

One of the primary reasons to invest in a chocolate aerator is its ability to transform the flavor and texture of your chocolate creations. The incorporation of air bubbles results in a lighter and smoother texture, elevating the overall mouthfeel of the chocolate. The aerated chocolate melts effortlessly on the tongue, enhancing the flavor profile and allowing the taste buds to fully appreciate the nuances of the chocolate.
Furthermore, the process of aerating chocolate enhances the release of its aromatic compounds. As the chocolate is exposed to air, its aroma intensifies, creating a more enticing sensory experience. The enhanced flavors and aromas make a significant difference in chocolates made with a chocolate aerator, taking them from ordinary to extraordinary.

How to Choose the Right Chocolate Aerator for Your Needs

Selecting the right chocolate aerator for your needs is essential to ensure optimal results. Here are a few factors to consider when making your decision:
1. Size and Capacity: Determine the volume of chocolate you usually work with and choose an aerator that can handle your desired quantity. Some aerators are better suited for small-scale projects, while others can accommodate larger batches.
2. Material and Durability: Look for a chocolate aerator made from high-quality materials such as stainless steel, as it ensures durability and longevity. It should be able to withstand the rigors of frequent use without compromising its performance.
3. Ease of Use and Cleaning: Consider how easy it is to use and clean the chocolate aerator. Opt for one with a comfortable grip and simple operation. Additionally, choose an aerator that is dishwasher safe or easy to hand wash.
4. Price and Brand Reputation: Research different brands and compare prices to find the best value for your investment. Look for reputable brands that have positive customer reviews to ensure a reliable and satisfactory purchase.

Frequently Asked Questions about Chocolate Aerators

Q1: Can a chocolate aerator be used with different types of chocolate?
A1: Yes, a chocolate aerator can be used with various types of chocolate, including dark, milk, and white chocolate. It is a versatile tool that works well with different chocolate compositions.
Q2: Can a chocolate aerator be used for other culinary purposes?
A2: While a chocolate aerator is primarily designed for chocolate-related applications, it can also be used to aerate other desserts such as mousses, ganaches, and creams.
Q3: Can a chocolate aerator be used by beginners?
A3: Absolutely! Chocolate aerators are user-friendly tools that can be used by both beginners and professionals. They require minimal effort and deliver exceptional results.
Q4: How often should I clean my chocolate aerator?
A4: It is recommended to clean your chocolate aerator thoroughly after each use to prevent any buildup or cross-contamination. Follow the manufacturer's instructions for the best cleaning practices.
Q5: Can a chocolate aerator be stored easily?
A5: Yes, most chocolate aerators are compact and can be easily stored in a kitchen drawer or cabinet. Some models even come with a storage case or pouch for added convenience.

Conclusion: Elevate Your Chocolate-Making Experience with a Chocolate Aerator

Investing in a chocolate aerator is a wise choice for any chocolate lover or aspiring chocolatier. The benefits of using a chocolate aerator, such as improved texture, enhanced flavor development, reduced tempering time, and versatile applications, make it an indispensable tool in the world of chocolate-making.
By incorporating air bubbles into your melted chocolate, a chocolate aerator can transform ordinary chocolates into extraordinary creations. Elevate your chocolate-making experience and indulge in the velvety smoothness and exquisite flavors that a chocolate aerator can offer. So why wait? Take your chocolate-making skills to new heights with a chocolate aerator today!
Factory Foshan Aeros Industrial EquipmentCo.,Ltd (Factory)

Address: No.6 Mingxi Road,Mingcheng Town,
Gaoming District, Foshan City, Guangdong Province, China
Tel: +86-757-88933066
Fax: +86-757-88933063