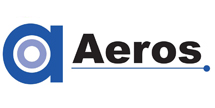 Wechat:
Aerososcar

Tel:
+86-18123521651


Buy Chocolate Aerator: Enhance Your Baking Experience
Sort:

News

Auth:

Source:

Release time:

2023-10-21 09:23

Pvs:
【概要描述】Discover the benefits of a chocolate aerator in the food and beverage processing machinery industry, specifically in the field of food baking equipment. Learn how this equipment can improve the qualit
Buy Chocolate Aerator: Enhance Your Baking Experience
【概要描述】Discover the benefits of a chocolate aerator in the food and beverage processing machinery industry, specifically in the field of food baking equipment. Learn how this equipment can improve the qualit
Sort:

News

Auth:

Source:

Release time:

2023-10-21 09:23

Pvs:
Title: Chocolate Aerator: Elevate Your Baking Artistry with Every Purchase
Introduction:
Are you a passionate baker looking to enhance your chocolate creations? Look no further! In the food and beverage processing machinery industry, particularly in the realm of food baking equipment, a chocolate aerator is an indispensable tool that can elevate your baking artistry. Join us as we explore the wonders of a chocolate aerator and discover how it can transform your baking experience.
What is a Chocolate Aerator?
A chocolate aerator is a specialized machine designed to infuse air into chocolate, creating a smooth and velvety texture. It works by gently agitating the chocolate, allowing it to absorb air and develop a lighter consistency. By incorporating an aerator into your baking process, you can achieve professional-grade results with ease.
Enhanced Chocolate Texture
Imagine biting into a piece of chocolate that effortlessly melts in your mouth, leaving behind a rich and creamy sensation. A chocolate aerator can help you achieve precisely that. By incorporating air into the chocolate, it becomes less dense, making it easier to work with and providing a delightful texture that melts seamlessly.
Improved Flavor Profile
The benefits of using a chocolate aerator extend beyond texture. The introduction of air during the aeration process also enhances the flavor profile of the chocolate. As the chocolate incorporates air, it develops a more pronounced and complex taste. This can elevate your chocolate desserts to new heights, impressing even the most discerning palates.
Enhanced Visual Appeal
Not only does a chocolate aerator improve the taste and texture of your creations, but it also enhances their visual appeal. The incorporation of air into the chocolate creates tiny air bubbles that give the finished product a smooth and glossy appearance. Whether you're crafting chocolates, truffles, or other chocolate-based delicacies, a chocolate aerator ensures a professional finish that will tempt the eyes as well as the taste buds.
Invest in Your Baking Journey
As a dedicated baker, investing in a chocolate aerator is a decision that can significantly impact your baking journey. With this specialized equipment, you can experiment with various recipes, unleash your creativity, and delight your friends, family, or customers with exquisite chocolate treats. Take your baking skills to new heights and become a true artisan in the world of chocolate.
Conclusion
In the realm of food and beverage processing machinery, specifically in the field of food baking equipment, a chocolate aerator stands out as a game-changer. It enhances the texture, flavor profile, and visual appeal of your chocolate creations, allowing you to create professional-grade delicacies with ease. So, why wait? Buy a chocolate aerator today and elevate your baking artistry to new heights.
Factory Foshan Aeros Industrial EquipmentCo.,Ltd (Factory)

Address: No.6 Mingxi Road,Mingcheng Town,
Gaoming District, Foshan City, Guangdong Province, China
Tel: +86-757-88933066
Fax: +86-757-88933063