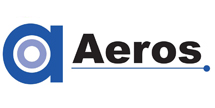 Wechat:
Aerososcar

Tel:
+86-18123521651


Understanding the Benefits of Chocolate Aerators in the Food Processing Machinery Industry
Sort:

News

Auth:

Source:

Release time:

2023-10-23 09:40

Pvs:
【概要描述】Discover the significance of chocolate aerators in the food processing machinery industry and how they contribute to the production of delicious chocolates. Learn about the advantages of using these m
Understanding the Benefits of Chocolate Aerators in the Food Processing Machinery Industry
【概要描述】Discover the significance of chocolate aerators in the food processing machinery industry and how they contribute to the production of delicious chocolates. Learn about the advantages of using these m
Sort:

News

Auth:

Source:

Release time:

2023-10-23 09:40

Pvs:
Title: Unveiling the Importance of Chocolate Aerators in the Food Processing Machinery Industry
Introduction:
In the realm of food and beverage processing machinery, the chocolate aerator holds a vital role in the creation of delectable chocolates. This article aims to elucidate the significance of chocolate aerators, providing insights into their benefits and their contribution to the field of food processing. Delve into the world of chocolate aerators and expand your knowledge within the manufacturing and processing machinery domain.
Body:
Chocolate aerators play a pivotal role in the production of high-quality chocolates, making them an essential component in the food processing machinery industry. These machines are designed to infuse air into the chocolate mixture, resulting in a smoother and more refined texture. Let us explore the various advantages of incorporating chocolate aerators into the chocolate manufacturing process.
1. Enhanced Texture:
Chocolate aerators diligently incorporate air into the chocolate mixture, creating a lighter and smoother texture. This process removes any trapped bubbles and inconsistencies, resulting in a velvety and indulgent chocolate experience for consumers. The use of chocolate aerators ensures that the final product possesses the desired mouthfeel and texture.
2. Improved Shelf Life:
By incorporating air into the chocolate, aerators help increase the product's shelf life. The controlled introduction of air slows down the oxidation process, preventing the chocolate from becoming stale or rancid. Moreover, the enhanced texture achieved through aeration contributes to the chocolate's overall quality, ensuring a longer-lasting and enjoyable product.
3. Homogeneous Distribution:
Chocolate aerators facilitate the even distribution of ingredients within the chocolate mixture. The incorporation of air assists in the uniform blending of flavors, colors, and additives, resulting in a consistent taste and appearance throughout the product. This level of consistency is crucial in maintaining the brand's reputation for delivering high-quality and uniform chocolates.
4. Time and Cost Efficiency:
Efficiency is a key factor in the food processing machinery industry, and chocolate aerators excel in this area. These machines significantly reduce production time by efficiently blending and aerating the chocolate mixture. Additionally, chocolate aerators help minimize wastage by ensuring a thorough and consistent distribution of ingredients, optimizing the production process.
Conclusion:
Chocolate aerators have become a crucial component in the food processing machinery industry, particularly in the realm of chocolate manufacturing. Their ability to enhance texture, improve shelf life, ensure homogeneous distribution, and increase production efficiency makes them indispensable machines. By understanding the benefits of chocolate aerators, professionals in the food and beverage processing sector can elevate their knowledge and contribute to the creation of exceptional chocolates.
Factory Foshan Aeros Industrial EquipmentCo.,Ltd (Factory)

Address: No.6 Mingxi Road,Mingcheng Town,
Gaoming District, Foshan City, Guangdong Province, China
Tel: +86-757-88933066
Fax: +86-757-88933063