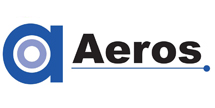 Wechat:
Aerososcar

Tel:
+86-18123521651


The Ultimate Guide to Finding the Best Chocolate Aerator for Your Baking Needs
Sort:

News

Auth:

Source:

Release time:

2023-11-19 09:22

Pvs:
【概要描述】Discover the top tips and recommendations for selecting the perfect chocolate aerator for your baking requirements. Learn about the key features, benefits, and considerations to help you make an infor
The Ultimate Guide to Finding the Best Chocolate Aerator for Your Baking Needs
【概要描述】Discover the top tips and recommendations for selecting the perfect chocolate aerator for your baking requirements. Learn about the key features, benefits, and considerations to help you make an infor
Sort:

News

Auth:

Source:

Release time:

2023-11-19 09:22

Pvs:
Table of Contents
1. Understanding the Importance of a Chocolate Aerator
2. Key Factors to Consider When Choosing a Chocolate Aerator
3. Top Chocolate Aerator Recommendations
4. Frequently Asked Questions (FAQs)
5. Conclusion

1. Understanding the Importance of a Chocolate Aerator
1.1 Why Do You Need a Chocolate Aerator?

When it comes to baking, incorporating air into your chocolate mixture is crucial for achieving light and fluffy results. A chocolate aerator, also known as a chocolate whipper or frother, is a versatile tool that can help you achieve the desired consistency and texture in your chocolate-based recipes. It introduces air into the mixture, resulting in a smoother, creamier, and more decadent end product.

1.2 Benefits of Using a Chocolate Aerator

Using a chocolate aerator offers several benefits. Firstly, it helps to create a lighter texture in your chocolate-based desserts, making them more enjoyable to eat. Secondly, it improves the overall appearance of your baked goods, giving them a professional touch. Additionally, a chocolate aerator can save you time and effort, as it efficiently incorporates air into the mixture without the need for excessive whisking or beating.

2. Key Factors to Consider When Choosing a Chocolate Aerator
2.1 Power and Speed Settings

One crucial aspect to consider when selecting a chocolate aerator is its power and speed settings. Depending on your baking needs, you may require a machine with variable speed options to control the intensity of aeration. Look for models that offer multiple speed settings to achieve the desired results for different recipes.

2.2 Ease of Use and Cleaning

Another important factor to consider is the ease of use and cleaning of the chocolate aerator. Opt for a model that is ergonomically designed, with a comfortable grip and intuitive controls. Additionally, ensure that the attachments and components are dishwasher safe for hassle-free cleaning after use.

2.3 Capacity and Size

Consider the capacity and size of the chocolate aerator based on the quantity of chocolate-based recipes you typically prepare. If you often bake in large batches, choose a model with a larger capacity. However, if you have limited storage space or tend to bake smaller quantities, a compact and lightweight aerator may be more suitable.

2.4 Durability and Quality

Investing in a high-quality chocolate aerator is essential to ensure its longevity and performance. Look for models made from durable materials, such as stainless steel, that can withstand frequent use and maintain their functionality over time. Reading customer reviews and checking for warranty options can also provide insights into the overall durability and quality of the product.

3. Top Chocolate Aerator Recommendations
3.1 Brand X Chocolate Aerator

The Brand X Chocolate Aerator is a top choice among professional bakers and pastry chefs. With its powerful motor and variable speed settings, it allows for precise aeration control. The ergonomic design and easy-to-clean attachments make it a user-friendly option. Its large capacity and durable construction ensure it can handle high-volume usage without compromising performance.

3.2 Brand Y Chocolate Aerator

For home cooks and baking enthusiasts, the Brand Y Chocolate Aerator is an excellent option. It offers a compact and lightweight design, making it easy to handle and store. Despite its smaller size, it delivers impressive aeration results and comes with user-friendly features such as one-touch operation and detachable dishwasher-safe components.

4. Frequently Asked Questions (FAQs)
4.1 How does a chocolate aerator work?

A chocolate aerator works by incorporating air into the chocolate mixture through rapid spinning or whipping action. This process creates tiny air bubbles, resulting in a lighter and fluffier texture.

4.2 Can I use a chocolate aerator for other recipes?

Yes, a chocolate aerator can be used for other recipes that require aeration, such as whipped creams, mousses, and certain cake batters. However, it is essential to refer to the manufacturer's instructions and ensure compatibility with the specific recipe.

4.3 How do I clean a chocolate aerator?

Most chocolate aerators come with detachable components that are dishwasher safe. Simply disassemble the aerator and place the removable parts in the dishwasher for easy cleaning. For handwashing, use warm soapy water and a soft brush to remove any residue.

4.4 Can I adjust the intensity of aeration with a chocolate aerator?

Yes, many chocolate aerators offer multiple speed settings that allow you to adjust the intensity of aeration. This feature is particularly useful when working with different recipes that require varying levels of air incorporation.

4.5 Are chocolate aerators suitable for professional use?

Yes, chocolate aerators are widely used in professional kitchens due to their efficiency and ability to produce consistent results. Professional-grade models often come with additional features, such as higher power and larger capacities, to cater to high-volume production.

5. Conclusion

In conclusion, selecting the best chocolate aerator for your baking needs is crucial in achieving light, fluffy, and delectable chocolate-based creations. Consider factors such as power and speed settings, ease of use and cleaning, capacity and size, and durability and quality when making your decision. With the right chocolate aerator in hand, you'll be able to elevate your baking skills and impress with every chocolatey treat you create.
Factory Foshan Aeros Industrial EquipmentCo.,Ltd (Factory)

Address: No.6 Mingxi Road,Mingcheng Town,
Gaoming District, Foshan City, Guangdong Province, China
Tel: +86-757-88933066
Fax: +86-757-88933063