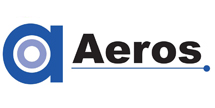 Wechat:
Aerososcar

Tel:
+86-18123521651


The Ultimate Guide to Finding the Best Chocolate Aerator for Your Food Processing Needs
Sort:

News

Auth:

Source:

Release time:

2023-11-21 09:21

Pvs:
【概要描述】Discover the essential factors to consider when searching for the perfect chocolate aerator in the food and beverage processing machinery industry.
The Ultimate Guide to Finding the Best Chocolate Aerator for Your Food Processing Needs
【概要描述】Discover the essential factors to consider when searching for the perfect chocolate aerator in the food and beverage processing machinery industry.
Sort:

News

Auth:

Source:

Release time:

2023-11-21 09:21

Pvs:
Introduction:
In the world of food and beverage processing machinery, finding the best chocolate aerator is crucial for perfecting your chocolate production process. With numerous options available, it can be overwhelming to select the right one for your needs. This comprehensive guide aims to assist you in making an informed decision by providing valuable insights into the key considerations when searching for the perfect chocolate aerator.
1. Understanding the Importance of a Chocolate Aerator:
A chocolate aerator is a crucial tool in the food and beverage industry, specifically for chocolate production. It helps enhance the quality and texture of the chocolate by introducing air bubbles and improving its overall consistency. This process, known as aeration, creates a smoother and creamier chocolate product.
2. Factors to Consider:
2.1 Aeration Capacity:
When selecting a chocolate aerator, consider the desired production capacity. Ensure that the machine can meet your production requirements without compromising the quality of the final product.
2.2 Control and Precision:
Look for a chocolate aerator that offers precise control over the aeration process. Adjustable settings for speed, intensity, and aeration time will enable you to fine-tune the texture and quality of your chocolate.
2.3 Easy Maintenance and Cleaning:
Efficiency is key in any food processing operation. Choose a chocolate aerator that is easy to clean and maintain, minimizing downtime and maximizing productivity.
2.4 Durability and Reliability:
Investing in a durable and reliable chocolate aerator is essential for long-term success. Look for machines constructed from high-quality materials that can withstand the rigorous demands of your production process.
3. Research and Compare:
To find the best chocolate aerator, conduct thorough research and compare different models available in the market. Consider factors such as customer reviews, manufacturer reputation, and the machine's technological features.
4. Seek Expert Advice:
Consulting with industry experts can provide valuable insights into the best chocolate aerator options available. Reach out to professional networks, attend trade shows, or engage with food processing machinery consultants to gain expert advice tailored to your specific needs.
5. Consider Budget Constraints:
While quality should be a priority, it is essential to consider your budget limitations. Determine the best chocolate aerator that offers the most value for your investment, balancing cost-effectiveness with quality.
Conclusion:
Selecting the best chocolate aerator is a critical decision that can significantly impact the quality of your chocolate products. By considering factors such as aeration capacity, control and precision, maintenance and cleaning, durability and reliability, conducting thorough research, seeking expert advice, and considering budget constraints, you can make an informed choice that aligns with your food processing requirements. Enhance your chocolate production process and delight your customers with smooth and creamy chocolates, thanks to the perfect chocolate aerator tailored to your needs.
Factory Foshan Aeros Industrial EquipmentCo.,Ltd (Factory)

Address: No.6 Mingxi Road,Mingcheng Town,
Gaoming District, Foshan City, Guangdong Province, China
Tel: +86-757-88933066
Fax: +86-757-88933063