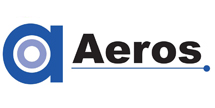 Wechat:
Aerososcar

Tel:
+86-18123521651


The principle and common materials of automatic aircraft machine
Auth:

Source:

Release time:

2021-07-16 16:12

Pvs:
【概要描述】This article introduces the working principle of the automatic aircraft machine
The principle and common materials of automatic aircraft machine
【概要描述】This article introduces the working principle of the automatic aircraft machine
Auth:

Source:

Release time:

2021-07-16 16:12

Pvs:
No matter what automatic aircraft machine, the basic principle of foaming is to introduce air into corresponding foaming medium (such as milk). The change of various models is that the way of introducing gas is different, so the effect is different.
There are two necessary factors for the formation of bubbles, one is the bubbling medium, the other is the air, and the two are indispensable for the formation of the bubble. There are two necessary factors. When there is no bubble medium, the liquid film surrounding the gas will not form or bubble. Without gas, bubble can not be formed without foaming medium.
In the bubble forming system, the foaming medium is liquid, the gas is dispersed phase, and the gas dispersed in the liquid can form bubbles, and then bubbles formed by numerous bubbles. In addition to the important factor of the characteristics of the foaming medium, the introduction of gas into the foaming medium is another important factor. The introduction of gas into liquid must be done by automatic aircraft machine, that is, automatic aviation machine uses certain methods to introduce gas into liquid.
The foaming medium of automatic aircraft machine is the foaming cream. The raw material of Foaming Cream is raw milk. The raw material milk contains different amount and different activity enzymes. Some of them can make the milk and cream produce special flavor and defects. For example, lipases inherent in milk, Pseudomonas and all Gram-negative bacteria can cause the fat to decompose and produce odor.
Factory Foshan Aeros Industrial EquipmentCo.,Ltd (Factory)

Address: No.6 Mingxi Road,Mingcheng Town,
Gaoming District, Foshan City, Guangdong Province, China
Tel: +86-757-88933066
Fax: +86-757-88933063