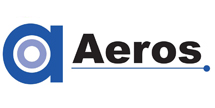 Wechat:
Aerososcar

Tel:
+86-18123521651


The Fascinating World of Aerated Chocolate Manifolds in Food and Beverage Production Lines
Sort:

News

Auth:

Source:

Release time:

2023-10-31 09:22

Pvs:
【概要描述】Explore the intriguing aspects of aerated chocolate manifolds in the manufacturing and processing machinery industry, specifically in food and beverage production lines. Discover the science behind th
The Fascinating World of Aerated Chocolate Manifolds in Food and Beverage Production Lines
【概要描述】Explore the intriguing aspects of aerated chocolate manifolds in the manufacturing and processing machinery industry, specifically in food and beverage production lines. Discover the science behind th
Sort:

News

Auth:

Source:

Release time:

2023-10-31 09:22

Pvs:
Aerated chocolate manifold systems play a vital role in the food and beverage production lines, particularly in the realm of manufacturing and processing machinery for the production of delectable treats. In this article, we will delve into the intriguing world of aerated chocolate manifolds, exploring their significance and the science behind their creation.
Aerated chocolate is a unique form of chocolate that contains small air bubbles, resulting in a lighter and more delicate texture. This is achieved through the incorporation of gas into the chocolate during the manufacturing process. The role of the aerated chocolate manifold is to precisely control and distribute the gas within the chocolate mixture, creating the desired texture and consistency.
The process starts with the careful selection and blending of high-quality cocoa beans, which are then roasted, ground, and mixed with other ingredients such as sugar and milk powder. Once the chocolate mass is prepared, it is transferred to the aerated chocolate manifold system, where the gas infusion takes place.
The manifold system consists of a series of channels, valves, and nozzles, strategically designed to introduce the gas into the chocolate mass. The gas used is typically inert, such as nitrogen or carbon dioxide, ensuring the safety and quality of the final product. The precise control of gas flow and pressure is essential to achieve the desired texture and consistency of the aerated chocolate.
As the chocolate mass flows through the manifold system, the gas is injected and dispersed, creating bubbles within the chocolate. These bubbles are carefully controlled to ensure uniformity and the desired size distribution. The aerated chocolate then continues its journey through the production line, eventually being molded into various shapes and forms, ready to be enjoyed by chocolate enthusiasts worldwide.
The significance of aerated chocolate manifolds lies in their ability to transform traditional chocolate into a lighter, more delightful treat. The aerated texture enhances the flavor release, providing a unique sensory experience for consumers. Moreover, aerated chocolate allows for greater creativity in product development, as it can be incorporated into various confections, from chocolate bars to truffles and beyond.
In conclusion, aerated chocolate manifolds are an integral part of the food and beverage production lines, specifically in the manufacturing and processing of chocolate treats. The precise control and distribution of gas within the chocolate mass result in a lighter and more delightful texture, enhancing the overall consumer experience. So, the next time you indulge in a creamy, aerated chocolate bar, take a moment to appreciate the fascinating science behind its creation and the role of aerated chocolate manifolds in bringing joy to chocolate lovers worldwide.
Factory Foshan Aeros Industrial EquipmentCo.,Ltd (Factory)

Address: No.6 Mingxi Road,Mingcheng Town,
Gaoming District, Foshan City, Guangdong Province, China
Tel: +86-757-88933066
Fax: +86-757-88933063