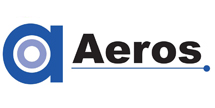 Wechat:
Aerososcar

Tel:
+86-18123521651


Revolutionize Your Chiffon Cake Recipes with the Right Aeration System
Sort:

News

Auth:

Source:

Release time:

2023-10-02 09:03

Pvs:
【概要描述】Discover the secret to creating the lightest, fluffiest chiffon cakes with the perfect aeration system. In this comprehensive guide, we will walk you through everything you need to know about revoluti
Revolutionize Your Chiffon Cake Recipes with the Right Aeration System
【概要描述】Discover the secret to creating the lightest, fluffiest chiffon cakes with the perfect aeration system. In this comprehensive guide, we will walk you through everything you need to know about revoluti
Sort:

News

Auth:

Source:

Release time:

2023-10-02 09:03

Pvs:
Table of Contents:
1. The Importance of Aeration in Chiffon Cakes
2. Understanding the Right Aeration System
3. Tools and Equipment for Perfect Aeration
4. Techniques for Incorporating Air into Chiffon Cake Batter
5. Common Mistakes to Avoid
6. FAQs (Frequently Asked Questions)
7. Conclusion

1. The Importance of Aeration in Chiffon Cakes

Chiffon cakes are known for their light and airy texture, and this is achieved through proper aeration of the batter. Aeration refers to the process of incorporating air into the cake batter, creating bubbles that expand during baking and give the cake its characteristic fluffy structure. Without proper aeration, your chiffon cake may turn out dense and heavy.

2. Understanding the Right Aeration System

To revolutionize your chiffon cake recipes, it is crucial to understand the right aeration system. This system consists of three key components: leavening agents, mixing techniques, and the use of specific tools and equipment.
Leavening agents such as baking powder or baking soda are essential in creating air bubbles in the batter. These agents release carbon dioxide gas when combined with moisture and heat, causing the batter to rise. It's important to measure and use the recommended amount of leavening agents to achieve the desired aeration.

3. Tools and Equipment for Perfect Aeration

Using the right tools and equipment can greatly enhance the aeration process. Here are some essential items to consider:
- Stand mixer: A stand mixer with a whisk attachment is ideal for whipping the batter to incorporate air. It provides consistent and thorough mixing, resulting in better aeration compared to hand mixing.
- Balloon whisk: If you prefer to mix by hand, a balloon whisk is a great tool for incorporating air into the batter. Its shape allows for efficient whisking and helps create the desired lightness.
- Rubber spatula: A rubber spatula is essential for gently folding in ingredients without deflating the batter. It helps maintain the air bubbles created during the aeration process.

4. Techniques for Incorporating Air into Chiffon Cake Batter

There are various techniques you can employ to ensure proper air incorporation in your chiffon cake batter. Here are a few effective methods:
- Whipping egg whites: Separating the eggs and whipping the whites separately is a classic technique for creating aeration. The whipped egg whites are then gently folded into the rest of the batter, maintaining the airiness.
- Creaming method: Creaming butter and sugar together creates tiny air pockets that contribute to the overall aeration. This method is often used in chiffon cake recipes that include butter.
- Folding technique: When incorporating dry ingredients or whipped egg whites into the batter, use a gentle folding motion with a rubber spatula. This technique ensures even distribution of air while minimizing deflation.

5. Common Mistakes to Avoid

Achieving the perfect aeration in chiffon cakes requires attention to detail. Here are some common mistakes to avoid:
- Overmixing: Overmixing the batter can deflate the air bubbles created during the aeration process. Mix the ingredients until just combined to maintain the desired lightness.
- Improper folding: When folding in ingredients, be gentle and avoid heavy-handed mixing. Vigorous stirring can lead to deflation and result in a dense cake.
- Inaccurate measurements: Using inaccurate measurements for leavening agents or other ingredients can affect the aeration process. Always follow the recipe closely and measure accurately.

6. FAQs (Frequently Asked Questions)

Q1: Can I use a hand mixer instead of a stand mixer?
A1: Yes, a hand mixer can be used, but it may require more effort and time to achieve the desired level of aeration.
Q2: What if my chiffon cake sinks after baking?
A2: Sinking can be caused by underbaking or improper aeration. Ensure that the cake is fully cooked and consider adjusting your aeration techniques.
Q3: Can I substitute baking powder with baking soda?
A3: Baking powder and baking soda have different leavening properties. It's best to follow the recipe's recommendation, but in some cases, you can substitute one for the other with adjustments.
Q4: How can I make my chiffon cake more flavorful?
A4: Experiment with adding extracts, zests, or other flavorings to the batter. Just be mindful that excessive additions may affect the cake's texture and aeration.
Q5: Can I freeze chiffon cakes?
A5: Yes, chiffon cakes freeze well. Wrap them tightly in plastic wrap or store in an airtight container before freezing for optimal freshness.

7. Conclusion

In conclusion, the right aeration system is key to revolutionizing your chiffon cake recipes. By understanding the importance of aeration, choosing the right tools and equipment, employing effective techniques, and avoiding common mistakes, you can achieve light, fluffy, and delicious chiffon cakes that will impress everyone. So go ahead, apply these tips, and enjoy the delightful results in your baking endeavors!
Factory Foshan Aeros Industrial EquipmentCo.,Ltd (Factory)

Address: No.6 Mingxi Road,Mingcheng Town,
Gaoming District, Foshan City, Guangdong Province, China
Tel: +86-757-88933066
Fax: +86-757-88933063