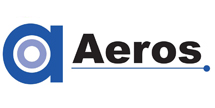 Wechat:
Aerososcar

Tel:
+86-18123521651


Enhancing Cake Production with Advanced Systems
Sort:

Industry news

Auth:

Source:

Release time:

2023-09-16 09:02

Pvs:
【概要描述】Discover how the implementation of innovative cake production systems can revolutionize the manufacturing process in the food and beverage processing industry.
Enhancing Cake Production with Advanced Systems
【概要描述】Discover how the implementation of innovative cake production systems can revolutionize the manufacturing process in the food and beverage processing industry.
Sort:

Industry news

Auth:

Source:

Release time:

2023-09-16 09:02

Pvs:
Introduction:
In the realm of food and beverage processing machinery, the cake production system plays a pivotal role in streamlining the manufacturing process. This article explores the significance of advanced systems in the cake production industry, highlighting their benefits and potential to optimize production efficiency and quality.
Enhancing Efficiency and Precision:
Advanced cake production systems integrate cutting-edge technologies to improve efficiency and precision throughout the manufacturing process. Automated mixing, batter depositing, and baking processes ensure consistent quality and reduce the likelihood of human error. These systems utilize state-of-the-art sensors and controls to monitor and adjust parameters such as temperature, humidity, and baking time, guaranteeing optimal product outcomes.
Streamlining Operations:
Cake production systems encompass various modules that seamlessly work together to streamline operations. From batter mixing to cake decoration, these systems eliminate the need for manual intervention in several production stages. Through the integration of conveyors, robotic arms, and specialized machinery, the entire production line becomes a synchronized and efficient process, resulting in increased productivity and reduced labor costs.
Ensuring Product Safety and Hygiene:
The food and beverage industry places utmost importance on product safety and hygiene. Advanced cake production systems adhere to strict sanitary standards, employing hygienic design principles and materials that are resistant to corrosion and contamination. These systems are equipped with cleaning-in-place (CIP) systems, ensuring thorough and efficient cleaning between production runs, minimizing the risk of cross-contamination and ensuring the highest level of food safety.
Flexibility and Customization:
Cake production systems offer a high level of flexibility, allowing manufacturers to meet diverse consumer demands. Whether it's different cake sizes, shapes, or flavors, these systems can be easily adjusted and reconfigured to accommodate various production requirements. The ability to customize products efficiently enables manufacturers to stay competitive in a rapidly evolving market, catering to the preferences of different target audiences.
Continuous Process Improvement:
Advanced cake production systems leverage data analytics and real-time monitoring to enable continuous process improvement. By gathering and analyzing production data, manufacturers can identify areas for optimization, reduce waste, and enhance overall efficiency. This data-driven approach empowers decision-makers to make informed choices, driving innovation and maintaining a competitive edge in the industry.
Conclusion:
The incorporation of advanced cake production systems revolutionizes the food and beverage processing industry. Leveraging cutting-edge technologies, these systems enhance efficiency, streamline operations, ensure product safety, offer flexibility, and drive continuous process improvement. Manufacturers investing in these innovative systems can expect improved productivity, cost savings, and the ability to cater to ever-evolving consumer demands, ultimately securing a strong position in the market.
Factory Foshan Aeros Industrial EquipmentCo.,Ltd (Factory)

Address: No.6 Mingxi Road,Mingcheng Town,
Gaoming District, Foshan City, Guangdong Province, China
Tel: +86-757-88933066
Fax: +86-757-88933063