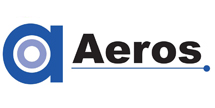 Wechat:
Aerososcar

Tel:
+86-18123521651


Advantages and characteristics of china Latex continuous aerator
Auth:

Source:

Release time:

2023-04-14 10:42

Pvs:
【概要描述】China Latex continuous aerator injects "micro-bubbles" directly into the untreated sewage through the diffuser impeller, and under the joint action of coagulant and flocculant
Advantages and characteristics of china Latex continuous aerator
【概要描述】China Latex continuous aerator injects "micro-bubbles" directly into the untreated sewage through the diffuser impeller, and under the joint action of coagulant and flocculant
Auth:

Source:

Release time:

2023-04-14 10:42

Pvs:
China Latex continuous aerator injects "micro-bubbles" directly into the untreated sewage through the diffuser impeller, and under the joint action of coagulant and flocculant, the suspended matter undergoes physical and chemical flocculation to form a large suspension Flocs, under the buoyancy of the bubble group, the "floc" floats to the liquid surface to form scum, which is separated from the water by a slag scraper;
1. There is no need to clean the nozzle, and no clogging will occur.
2. Good corrosion resistance, low loss, good effect of dissolved oxygen and low noise.
3. The turbulent state of China Latex continuous aerator is that the gas-liquid contact surface is constantly updated, which is also conducive to the transfer of oxygen.
4. China Latex continuous aerator can be manually controlled between oxygen supply and stirring respectively. This allows the operator to adjust the amount of air as needed while maintaining agitation of the circulating fluid.
Factory Foshan Aeros Industrial EquipmentCo.,Ltd (Factory)

Address: No.6 Mingxi Road,Mingcheng Town,
Gaoming District, Foshan City, Guangdong Province, China
Tel: +86-757-88933066
Fax: +86-757-88933063