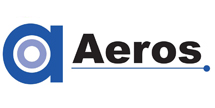 Wechat:
Aerososcar

Tel:
+86-18123521651


Quality and service are the core competitiveness of Aeros. All our services aim to achieve a common goal: maintain stable production and maintain high productivity of equipment in the service cycle.
左测联系方式
Time of issue:
2020-12-24 09:14:48
Marshmallow Production Line
Marshmallow Production Line
Marshmallow production system
Marshmallow automatic production line
Marshmallow aeration machine


Website's Pic when there may be error,and the actual product color and the shape of the differentspace, area and the light also can produce different colour deviation, correct color please refer to our actual product.
Marshmallow Production Line
We specially designed an automatic marshmallow production line, which produce marshmallow continuously. We supply from Marshmallow Kitchen to Aging & De-stach process.
It is the beginning of Aeros Journey. Start of our brand.
Marshmallow is a kind of foaming product, stable ingredient supply & precise processing procedure ( it is very important) will help to increase the shelf life of the product.
Aeros Marshmallow Line Process Description
First for kitchen, We prepare the syrup and gelatine. After we mix two ingredient and cool down until ready for aeration.
In Aeration, we set the desire density and start aeration. It will stably supply to the manifold depositor/Extruder. After depositing, we will cut the marshmallow and go to the aging section. When we finish the aging section, marshmallow will transfer to de-stach and ready to pack.

For more Video, Please check: https://youtu.be/utUfpNwOtSo
Marshmallow production system
Marshmallow automatic production line
We could not find any corresponding parameters, please add them to the properties table
Factory Foshan Aeros Industrial EquipmentCo.,Ltd (Factory)

Address: No.6 Mingxi Road,Mingcheng Town,
Gaoming District, Foshan City, Guangdong Province, China
Tel: +86-757-88933066
Fax: +86-757-88933063