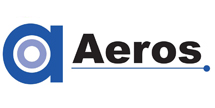 Wechat:
Aerososcar

Tel:
+86-18123521651


Quality and service are the core competitiveness of Aeros. All our services aim to achieve a common goal: maintain stable production and maintain high productivity of equipment in the service cycle.
左测联系方式
Time of issue:
2020-12-24 09:14:48
Liquorice Production Line
Liquorice Production Line


Website's Pic when there may be error,and the actual product color and the shape of the differentspace, area and the light also can produce different colour deviation, correct color please refer to our actual product.
Liquorice Production Line
Capacity will be designed according customer needs; Also depending on the recipe & specific gravity provided.
We have specially designed Liquorice Production Line for factory including Cooking kitchen to cooling. The machine can be installed independently for easy relocating working place. Machine guarantees special economy, durability, high performance, high quality, easy clean, save labour & place at reasonable prices.
We could not find any corresponding parameters, please add them to the properties table
Factory Foshan Aeros Industrial EquipmentCo.,Ltd (Factory)

Address: No.6 Mingxi Road,Mingcheng Town,
Gaoming District, Foshan City, Guangdong Province, China
Tel: +86-757-88933066
Fax: +86-757-88933063