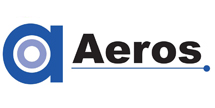 Wechat:
Aerososcar

Tel:
+86-18123521651


Quality and service are the core competitiveness of Aeros. All our services aim to achieve a common goal: maintain stable production and maintain high productivity of equipment in the service cycle.
左测联系方式
Time of issue:
2020-12-24 09:14:48
Chocolate Enrobing Machine
Chocolate Enrobing Machine


Website's Pic when there may be error,and the actual product color and the shape of the differentspace, area and the light also can produce different colour deviation, correct color please refer to our actual product.
Chocolate Enrobing Machine
This machine able to do the chocolate coating for your product, such as cake, marshmallow, biscuit, choco pie and angel kiss etc..
It is helping you to product the favoriable sweet product for the worldwide.
The enrobing machine giving a lot of advantage and superior performance. Besides, Automatic production could save a lot of manpower and fully meet the sanitation & QS certification requirements.
Chocolate Enrobing Machine Process Description
The process of enrobing involves placing the items on the enrober's feed band, which consist of a wire mesh in which the confection to be enrobed are placed, with each container having drain holes to recover excess chocolate. The enrober maintains the coating medium at a controlled constant temperature and pumps the medium into a flow pan. The medium flows from the flow pan in a continuous curtain and bottoming bed that the food items pass through, completely coating them. A wire mesh conveyor belt then transports the coated confection to a cooling area.
We could not find any corresponding parameters, please add them to the properties table
Factory Foshan Aeros Industrial EquipmentCo.,Ltd (Factory)

Address: No.6 Mingxi Road,Mingcheng Town,
Gaoming District, Foshan City, Guangdong Province, China
Tel: +86-757-88933066
Fax: +86-757-88933063