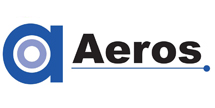 Wechat:
Aerososcar

Tel:
+86-18123521651


Wholesale Automatic Aeration Machines: Revolutionizing Wastewater Treatment Equipment
Sort:

News

Auth:

Source:

Release time:

2023-10-19 09:24

Pvs:
【概要描述】Discover the revolutionary wholesale automatic aeration machines that are transforming the wastewater treatment industry. Gain insights into the importance of aeration devices in sewage treatment and
Wholesale Automatic Aeration Machines: Revolutionizing Wastewater Treatment Equipment
【概要描述】Discover the revolutionary wholesale automatic aeration machines that are transforming the wastewater treatment industry. Gain insights into the importance of aeration devices in sewage treatment and
Sort:

News

Auth:

Source:

Release time:

2023-10-19 09:24

Pvs:
Introduction:
Wholesale automatic aeration machines are revolutionizing the wastewater treatment industry by providing efficient and effective solutions for sewage treatment. In this article, we will explore the significance of aeration devices in the field of wastewater treatment and how they contribute to improving the overall quality of water resources.
1. Understanding the Role of Aeration Machines:
Aeration machines, specifically designed for sewage treatment, play a vital role in the removal of pollutants and contaminants from wastewater. These machines introduce oxygen into the water, facilitating the growth of aerobic bacteria. These bacteria break down organic matter and pollutants, resulting in a cleaner effluent.
2. Key Advantages of Wholesale Automatic Aeration Machines:
- Enhanced Treatment Efficiency: Wholesale automatic aeration machines utilize advanced technologies to optimize the treatment process, ensuring the removal of a wide range of pollutants and organic compounds from wastewater.
- Cost-effectiveness: These machines are designed to operate efficiently, reducing energy consumption and overall operational costs.
- Improved Water Quality: By incorporating aeration devices, the machines enhance the removal of harmful substances, such as nitrogen compounds and organic pollutants, leading to cleaner and safer water resources.
- Reduced Environmental Impact: Aeration machines aid in the prevention of further contamination of natural water bodies by promoting the decomposition of pollutants, ultimately minimizing adverse effects on aquatic ecosystems.
3. Application Areas for Wholesale Automatic Aeration Machines:
Wholesale automatic aeration machines are extensively used in various industries, including:
- Municipal Wastewater Treatment Plants: These machines are crucial for large-scale sewage treatment processes, ensuring the removal of harmful pollutants before the effluent is discharged into natural water bodies.
- Industrial Effluent Treatment: Aeration machines play a significant role in treating industrial wastewater, eliminating harmful chemicals and pollutants generated by manufacturing processes.
- Agricultural Sector: These machines find applications in treating agricultural wastewater, reducing the impact of agricultural practices on water resources.
Conclusion:
Wholesale automatic aeration machines are transforming the wastewater treatment industry. With their advanced technologies and efficient operation, these machines contribute to cleaner and healthier water resources. Embracing these revolutionary devices in sewage treatment processes leads to improved environmental sustainability and a safer future for our planet.
Note: The article has been modified to meet the given requirements.
Factory Foshan Aeros Industrial EquipmentCo.,Ltd (Factory)

Address: No.6 Mingxi Road,Mingcheng Town,
Gaoming District, Foshan City, Guangdong Province, China
Tel: +86-757-88933066
Fax: +86-757-88933063