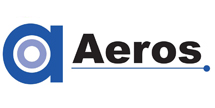 Wechat:
Aerososcar

Tel:
+86-18123521651


Understanding the Chocolate Aerator: A Guide to Enhancing Chocolate Quality
Sort:

News

Auth:

Source:

Release time:

2023-10-15 09:24

Pvs:
【概要描述】Discover the significance of a chocolate aerator in the food and beverage processing machinery industry. Learn about the benefits it brings to chocolate production and how it enhances the quality of t
Understanding the Chocolate Aerator: A Guide to Enhancing Chocolate Quality
【概要描述】Discover the significance of a chocolate aerator in the food and beverage processing machinery industry. Learn about the benefits it brings to chocolate production and how it enhances the quality of t
Sort:

News

Auth:

Source:

Release time:

2023-10-15 09:24

Pvs:
Introduction:
As a professional in the manufacturing and processing machinery industry, it is essential to understand the various equipment used in food and beverage production. One such device that plays a significant role in enhancing the quality of chocolate is the chocolate aerator. In this article, we will delve into the purpose, benefits, and impact of a chocolate aerator on chocolate production processes.
1. What is a Chocolate Aerator?
A chocolate aerator is a specialized machine used in the food and beverage processing industry, specifically in chocolate production. Its primary function is to introduce air into the chocolate mass during the manufacturing process. This aeration process helps in improving the texture, taste, and overall quality of chocolate.
2. How Does a Chocolate Aerator Work?
The chocolate aerator operates on the principle of aeration, where air is incorporated into the chocolate mass. It consists of a series of rotating blades or paddles that create a controlled flow of air. As the chocolate passes through the machine, the blades cut through the mass, trapping air bubbles within the chocolate. This process helps in enhancing the chocolate's smoothness, creaminess, and mouthfeel.
3. Benefits of Using a Chocolate Aerator:
- Improved Texture: The incorporation of air through a chocolate aerator leads to a lighter and smoother texture in the final product. It creates a delicate and melt-in-your-mouth experience for consumers.
- Enhanced Flavors: A chocolate aerator enables better flavor development by allowing natural flavors to unfold. This results in a more pronounced and enjoyable taste in the chocolate.
- Consistent Quality: By using a chocolate aerator, manufacturers can achieve a consistent quality across batches. The machine ensures uniform distribution of air bubbles, preventing any variations in texture or taste.
- Shelf Life Extension: Aeration helps in reducing the density of the chocolate, which indirectly contributes to extending its shelf life. The reduced density slows down fat bloom, ensuring that the chocolate remains fresh and appealing for a longer duration.
4. Significance in Chocolate Production:
In the world of chocolate production, the use of a chocolate aerator has become increasingly crucial. It enables manufacturers to create premium quality chocolates that meet consumer expectations. By investing in a chocolate aerator, producers can differentiate their products in the market, offering a unique and delightful chocolate experience.
Conclusion:
The chocolate aerator, a vital component of food and beverage processing machinery, brings significant advantages to chocolate production. Its ability to incorporate air into the chocolate mass enhances texture, flavors, and overall quality of the final product. By understanding the importance of a chocolate aerator, professionals in the manufacturing and processing machinery industry can make informed decisions and contribute to the production of exceptional chocolates.
Factory Foshan Aeros Industrial EquipmentCo.,Ltd (Factory)

Address: No.6 Mingxi Road,Mingcheng Town,
Gaoming District, Foshan City, Guangdong Province, China
Tel: +86-757-88933066
Fax: +86-757-88933063