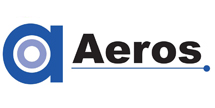 Wechat:
Aerososcar

Tel:
+86-18123521651


The Science Behind Cake Mixing Machines: A Guide to Food and Beverage Production Lines
Sort:

Industry news

Auth:

Source:

Release time:

2023-09-08 09:01

Pvs:
【概要描述】Uncover the fascinating world of cake mixing machines and their role within the food and beverage production lines. Explore the science behind these machines and learn how they contribute to the manuf
The Science Behind Cake Mixing Machines: A Guide to Food and Beverage Production Lines
【概要描述】Uncover the fascinating world of cake mixing machines and their role within the food and beverage production lines. Explore the science behind these machines and learn how they contribute to the manuf
Sort:

Industry news

Auth:

Source:

Release time:

2023-09-08 09:01

Pvs:
Introduction:
In the realm of food and beverage production, a critical aspect lies in the efficiency and quality of the manufacturing process. One key player in this process is the cake mixing machine. In this article, we delve into the science behind cake mixing machines and their significance within the food and beverage production lines.
1. The Functionality of Cake Mixing Machines:
Cake mixing machines are essential components in the food and beverage production lines, specifically designed to mix ingredients thoroughly and efficiently. These machines ensure a uniform distribution of ingredients, guaranteeing consistent quality and taste in every batch of cake produced.
2. Mixing Principles:
Cake mixing machines employ various mixing principles to achieve optimal results. One common method is the use of planetary mixing, where the mixing tool rotates on its axis while simultaneously orbiting around the mixing bowl. This technique ensures even blending of ingredients and prevents the formation of lumps or air pockets.
3. Ingredient Incorporation:
Cake mixing machines excel in the incorporation of ingredients, ensuring a homogeneous mixture. From flour and sugar to eggs and flavorings, these machines facilitate the precise integration of each component, resulting in a well-balanced cake batter.
4. Time and Energy Efficiency:
With the advent of advanced technology, cake mixing machines have become highly efficient in terms of time and energy utilization. These machines offer automated processes, reducing manual labor and enhancing productivity. Additionally, they optimize energy consumption, making them environmentally friendly.
5. Hygiene and Safety:
In the food and beverage industry, maintaining hygiene and safety standards is paramount. Cake mixing machines are designed with smooth surfaces and easy-to-clean features, ensuring thorough sanitation. Furthermore, they incorporate safety mechanisms to prevent accidents and injury during operation.
6. Adaptable to Production Line Requirements:
Cake mixing machines are versatile and can be customized to meet specific production line requirements. Whether it's the capacity, speed, or specialized features, these machines can be tailored to fit the unique needs of different food and beverage manufacturers.
Conclusion:
Cake mixing machines play a vital role in the food and beverage production lines, contributing to the efficient and consistent manufacturing of cakes. Through their functionalities, such as thorough ingredient incorporation and time efficiency, these machines have revolutionized the industry. As technology continues to advance, cake mixing machines will undoubtedly evolve, further enhancing the production processes in the food and beverage sector.
Factory Foshan Aeros Industrial EquipmentCo.,Ltd (Factory)

Address: No.6 Mingxi Road,Mingcheng Town,
Gaoming District, Foshan City, Guangdong Province, China
Tel: +86-757-88933066
Fax: +86-757-88933063