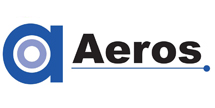 Wechat:
Aerososcar

Tel:
+86-18123521651


The Revolutionary Aerated Chocolate Manifold: A Game-Changer in Food and Beverage Processing
Sort:

Industry news

Auth:

Source:

Release time:

2023-09-02 09:01

Pvs:
【概要描述】Discover the innovative and groundbreaking technology behind the Aerated Chocolate Manifold, a game-changer in the food and beverage processing industry. This article explores the manifold's unique fe
The Revolutionary Aerated Chocolate Manifold: A Game-Changer in Food and Beverage Processing
【概要描述】Discover the innovative and groundbreaking technology behind the Aerated Chocolate Manifold, a game-changer in the food and beverage processing industry. This article explores the manifold's unique fe
Sort:

Industry news

Auth:

Source:

Release time:

2023-09-02 09:01

Pvs:
Table of Contents
1. The Aerated Chocolate Manifold: An Introduction
2. How Does the Aerated Chocolate Manifold Work?
3. Benefits of Using the Aerated Chocolate Manifold
4. Enhancing Chocolate Production Efficiency with the Manifold
5. The Future of Aerated Chocolate and the Manifold
6. Frequently Asked Questions (FAQs)
7. Conclusion

1. The Aerated Chocolate Manifold: An Introduction

Have you ever wondered how those delightful, airy chocolate bars melt in your mouth, releasing a burst of flavor with every bite? The secret behind this indulgence lies in the revolutionary Aerated Chocolate Manifold. This innovative technology has transformed the way chocolates are manufactured, creating a new era of delectable treats.

1.1 Understanding Aerated Chocolate

Aerated chocolate is a type of confectionery that incorporates tiny air bubbles into the chocolate matrix, resulting in a lighter texture and an enhanced flavor experience. Traditional chocolate-making methods rely on conching and tempering processes, which produce dense and rich chocolates. However, the Aerated Chocolate Manifold takes chocolate manufacturing to a whole new level.

1.2 The Birth of the Aerated Chocolate Manifold

The Aerated Chocolate Manifold was born out of a desire to create a product that combines the indulgent taste of chocolate with a light and airy texture. It was developed by a team of innovative food scientists and engineers who sought to revolutionize the chocolate industry.

2. How Does the Aerated Chocolate Manifold Work?

The Aerated Chocolate Manifold employs a unique manufacturing process that incorporates air into the chocolate mixture. This process involves the following steps:

2.1 Chocolate Melting and Mixing

To begin the process, high-quality chocolate is melted and mixed in precise proportions. This ensures that the chocolate maintains its rich flavor while becoming more malleable for the subsequent steps.

2.2 Pressurized Aeration

After the chocolate is melted and mixed, it is passed through the Aerated Chocolate Manifold, where pressurized air is introduced into the chocolate stream. This creates a multitude of tiny air bubbles that are evenly distributed throughout the mixture.

2.3 Cooling and Solidification

Once the chocolate and air mixture is formed, it is rapidly cooled to solidify the chocolate while preserving the delicate air bubbles. This step is crucial in maintaining the desired texture and ensuring that the chocolate retains its aerated properties.

3. Benefits of Using the Aerated Chocolate Manifold

The Aerated Chocolate Manifold offers numerous benefits for both manufacturers and consumers. Let's explore some of the key advantages:

3.1 Lighter Texture and Enhanced Flavor

The incorporation of air bubbles through the Aerated Chocolate Manifold results in a lighter and fluffier texture compared to traditional chocolates. This unique texture creates a delightful melt-in-your-mouth experience, allowing the flavors to fully develop and tantalize your taste buds.

3.2 Reduced Fat Content

Due to the introduction of air bubbles, aerated chocolates can contain fewer calories and lower fat content compared to their non-aerated counterparts. This makes them a healthier choice for chocolate enthusiasts who want to indulge without compromising on their dietary goals.

3.3 Increased Production Efficiency

The Aerated Chocolate Manifold enables manufacturers to produce chocolates at a faster rate compared to traditional methods. This improved efficiency translates into higher production volumes, meeting the growing demands of the market while ensuring consistent quality.

4. Enhancing Chocolate Production Efficiency with the Manifold

The Aerated Chocolate Manifold revolutionizes chocolate production by streamlining the manufacturing process and improving overall efficiency. Let's dive deeper into how this technology enhances chocolate production:

4.1 Precision and Consistency

The Aerated Chocolate Manifold ensures precise control over the aeration process, allowing manufacturers to create consistent and uniform air bubbles in every batch. This level of precision contributes to the overall quality and appearance of the final product.

4.2 Time and Cost Savings

By automating the aeration process, the Aerated Chocolate Manifold significantly reduces the labor and time required for chocolate production. This translates into cost savings for manufacturers, making it a financially viable solution for large-scale production.

4.3 Customization and Innovation

The flexibility of the Aerated Chocolate Manifold enables manufacturers to experiment with different flavors, textures, and fillings. This opens up a world of possibilities for creating unique and innovative chocolate products that cater to the diverse preferences of consumers.

5. The Future of Aerated Chocolate and the Manifold

As the Aerated Chocolate Manifold continues to gain traction in the food and beverage processing industry, its future looks promising. Here are some exciting developments on the horizon:

5.1 Expansion into New Markets

With its ability to produce high-quality aerated chocolates efficiently, the Aerated Chocolate Manifold is poised to expand into new markets worldwide. This technology has the potential to delight chocolate lovers globally and introduce them to the unique experience of aerated chocolate.

5.2 Innovations in Flavors and Textures

The Aerated Chocolate Manifold opens up endless possibilities for experimenting with flavors, textures, and even incorporating fillings. Manufacturers can create chocolates that combine unexpected ingredients, pushing the boundaries of traditional chocolate-making.

5.3 Sustainable Manufacturing Practices

As sustainability becomes increasingly important in the food industry, the Aerated Chocolate Manifold offers opportunities for manufacturers to adopt more environmentally friendly practices. The technology's efficiency and reduced waste contribute to a more sustainable approach to chocolate manufacturing.

6. Frequently Asked Questions (FAQs)
FAQ 1: How is aerated chocolate different from regular chocolate?

Aerated chocolate contains tiny air bubbles that give it a lighter texture compared to regular chocolate. The introduction of air bubbles creates a unique melt-in-your-mouth experience and enhances the flavor profile.

FAQ 2: Is aerated chocolate healthier than regular chocolate?

Aerated chocolate can have lower fat content and fewer calories compared to regular chocolate due to the incorporation of air bubbles. However, it is still important to consume it in moderation as part of a balanced diet.

FAQ 3: Can the Aerated Chocolate Manifold be used for other confectionery products?

While the Aerated Chocolate Manifold is specifically designed for aerated chocolate production, its technology can potentially be adapted for other confectionery products in the future. The versatility of this technology opens up possibilities for further innovation.

7. Conclusion

The Revolutionary Aerated Chocolate Manifold truly lives up to its name. With its ability to create lighter, more indulgent chocolates, it has transformed the way we experience this beloved treat. From enhancing production efficiency to offering endless flavor possibilities, this game-changing technology is taking the chocolate industry by storm. As the demand for unique and delectable chocolates continues to grow, the Aerated Chocolate Manifold is poised to become an integral part of the food and beverage processing landscape. Get ready to savor the delights of aerated chocolate like never before!
Factory Foshan Aeros Industrial EquipmentCo.,Ltd (Factory)

Address: No.6 Mingxi Road,Mingcheng Town,
Gaoming District, Foshan City, Guangdong Province, China
Tel: +86-757-88933066
Fax: +86-757-88933063