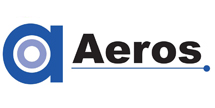 Wechat:
Aerososcar

Tel:
+86-18123521651


Quality Continuous Aeration Machine: Revolutionizing Wastewater Treatment
Sort:

News

Auth:

Source:

Release time:

2023-11-13 09:23

Pvs:
【概要描述】Discover how a quality continuous aeration machine is transforming the wastewater treatment industry and revolutionizing the way we purify water. Gain insights into the importance of aeration equipmen
Quality Continuous Aeration Machine: Revolutionizing Wastewater Treatment
【概要描述】Discover how a quality continuous aeration machine is transforming the wastewater treatment industry and revolutionizing the way we purify water. Gain insights into the importance of aeration equipmen
Sort:

News

Auth:

Source:

Release time:

2023-11-13 09:23

Pvs:
Introduction:
A quality continuous aeration machine plays a pivotal role in the efficient functioning of sewage treatment plants, aiding in the purification of wastewater. In this article, we will explore the significance of aeration equipment in the context of wastewater treatment, focusing specifically on the industrial equipment and components sector, more precisely on aeration machines used in the sewage treatment equipment industry.
1. What is a continuous aeration machine?
A continuous aeration machine is a critical component of a wastewater treatment system. It is designed to introduce air into the water, thereby facilitating the growth of aerobic bacteria that break down organic matter present in the sewage. This machine delivers a continuous supply of oxygen, ensuring an optimal environment for the treatment process.
2. How does a continuous aeration machine work?
The machine utilizes various mechanisms like mechanical surface aeration, diffused aeration, or fine bubble aeration to introduce air into the water. Mechanical surface aeration involves the use of rotating impellers or paddle wheels, creating turbulence and promoting air-water contact. Diffused aeration involves releasing air through submerged diffusers, producing fine bubbles for efficient oxygen transfer. Fine bubble aeration employs specially designed diffusers to create even smaller bubbles, further enhancing the oxygen transfer efficiency.
3. Why is quality important in continuous aeration machines?
High-quality continuous aeration machines are essential for effective and reliable wastewater treatment. They ensure consistent oxygen supply, maximize oxygen transfer efficiency, and minimize energy consumption. By investing in a quality machine, wastewater treatment plants can achieve better treatment results, meet regulatory standards, and reduce operational costs.
4. Benefits of continuous aeration machines in wastewater treatment:
- Enhanced treatment efficiency: The continuous supply of oxygen created by these machines promotes the growth of aerobic bacteria, accelerating the breakdown of organic matter in the sewage.
- Removal of pollutants: Aeration facilitates the removal of various pollutants, including suspended solids, organic compounds, and harmful bacteria, leading to cleaner water.
- Odor reduction: Proper aeration helps control the growth of anaerobic bacteria, minimizing foul odors associated with untreated sewage.
- Energy efficiency: Quality continuous aeration machines are designed to optimize energy consumption, reducing operational costs for wastewater treatment plants.
5. Applications of continuous aeration machines:
Continuous aeration machines find application in various industries where wastewater treatment is necessary. These include municipal sewage treatment plants, industrial wastewater treatment facilities, and agricultural wastewater treatment systems. By incorporating quality aeration machines, these industries can achieve efficient and environmentally friendly wastewater treatment solutions.
Conclusion:
A quality continuous aeration machine is an indispensable asset in the field of wastewater treatment. By providing a continuous supply of oxygen, these machines facilitate the breakdown of organic matter, removal of pollutants, and production of cleaner water. Investing in high-quality aeration equipment not only ensures effective treatment but also contributes to environmental sustainability. Embrace the innovation of continuous aeration machines and take a step towards revolutionizing wastewater treatment.
Factory Foshan Aeros Industrial EquipmentCo.,Ltd (Factory)

Address: No.6 Mingxi Road,Mingcheng Town,
Gaoming District, Foshan City, Guangdong Province, China
Tel: +86-757-88933066
Fax: +86-757-88933063