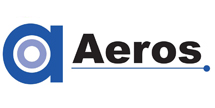 Wechat:
Aerososcar

Tel:
+86-18123521651


Marshmallow Production System: A Fascinating Journey into the World of Confectionery Manufacturing
Sort:

News

Auth:

Source:

Release time:

2023-10-08 09:22

Pvs:
【概要描述】Discover the intricate process behind marshmallow production and gain insights into the fascinating world of confectionery manufacturing. From ingredients to machinery, explore the secrets of creating
Marshmallow Production System: A Fascinating Journey into the World of Confectionery Manufacturing
【概要描述】Discover the intricate process behind marshmallow production and gain insights into the fascinating world of confectionery manufacturing. From ingredients to machinery, explore the secrets of creating
Sort:

News

Auth:

Source:

Release time:

2023-10-08 09:22

Pvs:
Introduction:
Marshmallows, those fluffy and mouthwatering treats, have been delighting our taste buds for centuries. Have you ever wondered how these sweet confections are made? In this article, we will take you on a journey into the world of marshmallow production, exploring the intricate process and shedding light on the fascinating machinery involved. Get ready to satisfy your curiosity about the creation of these delightful treats!
Understanding the Marshmallow Production System:
Marshmallows are made using a specialized production system, designed to ensure consistent quality and efficiency. The process begins with the careful selection of high-quality ingredients, such as sugar, corn syrup, gelatin, and flavorings. These ingredients are precisely measured and mixed to create the marshmallow base.
Once the base is prepared, it undergoes a cooking process, where it is heated to a specific temperature to achieve the desired consistency. This cooked mixture is then cooled and aerated to create the signature fluffy texture of marshmallows.
The marshmallow mixture is then fed into a depositor, a machine that deposits the mixture onto a conveyor belt in specific shapes and sizes. This is where the creative possibilities come into play – from classic cube-shaped marshmallows to fun and whimsical designs, the possibilities are endless!
Once the marshmallows are deposited, they are dusted with a combination of corn starch and powdered sugar to prevent sticking and enhance their visual appeal. The marshmallows then pass through a drying tunnel, where warm air gently removes excess moisture, resulting in the perfect texture.
After drying, the marshmallows are ready for packaging. They are carefully sorted and packed using automated systems that ensure efficiency and precision. These packaging systems can handle a wide range of packaging options, from individual bags to bulk containers, catering to the specific needs of manufacturers and consumers alike.
The Role of Technology in Marshmallow Production:
The production of marshmallows heavily relies on advanced technology and precision machinery. From automated mixers and cookers to depositor machines and packaging systems, technology plays a crucial role in ensuring consistent quality, high productivity, and cost-effectiveness.
Additionally, manufacturers continuously strive to improve their production systems by incorporating innovative technologies. These advancements allow for customization and flexibility, enabling manufacturers to meet the evolving demands of consumers in terms of flavors, sizes, and shapes.
Conclusion:
The marshmallow production system takes us on a fascinating journey into the world of confectionery manufacturing. From carefully selecting ingredients to utilizing precision machinery, the process behind creating these delightful treats is a testament to the art and science of food production. Next time you enjoy a fluffy marshmallow, you can appreciate the intricate process that goes into making it, thanks to the marvels of modern manufacturing technology.
Factory Foshan Aeros Industrial EquipmentCo.,Ltd (Factory)

Address: No.6 Mingxi Road,Mingcheng Town,
Gaoming District, Foshan City, Guangdong Province, China
Tel: +86-757-88933066
Fax: +86-757-88933063