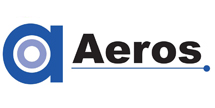 Wechat:
Aerososcar

Tel:
+86-18123521651


Continuous Aeration Machine: Enhancing Wastewater Treatment Efficiency
Sort:

Industry news

Auth:

Source:

Release time:

2023-07-27 15:40

Pvs:
【概要描述】Discover the significance of continuous aeration machines in the industrial equipment and components sector, specifically for sewage treatment. Learn how these devices optimize the treatment process b
Continuous Aeration Machine: Enhancing Wastewater Treatment Efficiency
【概要描述】Discover the significance of continuous aeration machines in the industrial equipment and components sector, specifically for sewage treatment. Learn how these devices optimize the treatment process b
Sort:

Industry news

Auth:

Source:

Release time:

2023-07-27 15:40

Pvs:
Title: Maximizing Wastewater Treatment Efficiency with Continuous Aeration Machines
Introduction:
In the industrial equipment and components sector, particularly in the field of sewage treatment, continuous aeration machines play a vital role in optimizing the treatment process. This article aims to shed light on the significance of these devices and their contribution to enhancing wastewater treatment efficiency. By providing insightful knowledge, we explore how continuous aeration machines offer a reliable solution for improved sewage treatment.
---
Wastewater treatment plants play a crucial role in maintaining a clean and sustainable environment. Among the essential components of such facilities, continuous aeration machines stand out as an invaluable asset. These machines are specifically designed to address the oxygenation requirements of the wastewater treatment process, improving its efficiency and overall effectiveness.
Continuous aeration machines are utilized primarily in the sewage treatment sector, where they serve as a key component of the aeration process. By providing a continuous supply of oxygen to the wastewater, these machines facilitate the growth of aerobic microorganisms that play a vital role in breaking down organic matter.
The constant operation of the continuous aeration machine ensures a sustained presence of oxygen, which is crucial for the survival and multiplication of these microorganisms. The introduction of oxygen through the machine's diffusers or aerators helps maintain an ideal environment for the microorganisms to thrive, leading to enhanced wastewater treatment efficiency.
One of the significant advantages of continuous aeration machines is their ability to achieve uniform oxygen distribution throughout the treatment system. This uniformity ensures that all areas of the wastewater receive adequate oxygen levels, preventing the formation of anaerobic zones. By eliminating these anaerobic zones, the continuous aeration machines promote the growth of aerobic bacteria, which are more efficient in organic matter degradation.
Moreover, continuous aeration machines offer flexibility in terms of adjusting the oxygenation levels based on specific treatment requirements. Operators can control the airflow and maintain the desired dissolved oxygen levels, thereby optimizing the treatment process and ensuring its compliance with regulatory standards.
In addition to increasing treatment efficiency, continuous aeration machines also contribute to reducing energy consumption in wastewater treatment plants. By employing advanced technology and precise airflow control, these machines minimize energy wastage while providing the necessary oxygenation. This energy-efficient approach not only benefits the environment but also reduces operational costs for industrial facilities.
To summarize, continuous aeration machines are indispensable in the field of sewage treatment, where they significantly enhance the efficiency of wastewater treatment processes. With their constant oxygen supply and uniform distribution, these machines create an ideal environment for aerobic microorganisms to thrive and effectively break down organic matter. By optimizing treatment efficiency and reducing energy consumption, continuous aeration machines exemplify their importance in the quest for sustainable wastewater management.
Factory Foshan Aeros Industrial EquipmentCo.,Ltd (Factory)

Address: No.6 Mingxi Road,Mingcheng Town,
Gaoming District, Foshan City, Guangdong Province, China
Tel: +86-757-88933066
Fax: +86-757-88933063