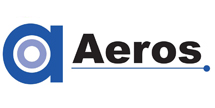 Wechat:
Aerososcar

Tel:
+86-18123521651


Continuous Aerating Machine for Cake Production Line – Boosting Efficiency and Quality
Sort:

News

Auth:

Source:

Release time:

2023-10-03 09:02

Pvs:
【概要描述】Discover how a continuous aerating machine revolutionizes cake production in the food and beverage processing machinery industry. Enhance your knowledge about this essential equipment, its benefits, a
Continuous Aerating Machine for Cake Production Line – Boosting Efficiency and Quality
【概要描述】Discover how a continuous aerating machine revolutionizes cake production in the food and beverage processing machinery industry. Enhance your knowledge about this essential equipment, its benefits, a
Sort:

News

Auth:

Source:

Release time:

2023-10-03 09:02

Pvs:
Introduction:
In the world of food and beverage production, the demand for efficient and high-quality processing machinery is paramount. For manufacturers in the cake production line, a continuous aerating machine has become an indispensable tool. This article explores the significance of a continuous aerating machine in the manufacturing of cakes and highlights its benefits in terms of efficiency and quality.
1. Understanding the Continuous Aerating Machine:
A continuous aerating machine is a crucial component in the cake production line of the food and beverage processing machinery industry. This advanced equipment is designed to improve the aeration process, which is essential for creating light and fluffy cakes. By incorporating air into the cake batter, the machine enhances the texture, volume, and overall quality of the final product.
2. Boosting Efficiency:
With a continuous aerating machine, cake manufacturers can significantly enhance their production efficiency. This equipment allows for a continuous and automated process, eliminating the need for manual labor-intensive tasks. The machine ensures a consistent and precise aeration process, minimizing variations in cake quality and reducing the risk of human error. Manufacturers can achieve higher production volumes while maintaining a consistent product standard.
3. Enhancing Cake Quality:
The continuous aerating machine plays a crucial role in improving the quality of cakes. By controlling the aeration process accurately, manufacturers can achieve uniform air distribution throughout the batter, resulting in cakes with a light and fluffy texture. The machine helps to ensure a consistent cake structure, preventing undesirable inconsistencies in density and texture. Additionally, the continuous process minimizes the chances of batter deflation, resulting in cakes with improved volume, shape, and overall visual appeal.
4. Advantages of Continuous Aerating Machine:
4.1 Increased Productivity: The continuous aerating machine enables high-volume production while maintaining product quality, leading to improved productivity for cake manufacturers.
4.2 Consistent Quality Control: With precise control over the aeration process, the machine ensures consistent quality in every cake produced, meeting customer expectations consistently.
4.3 Time and Cost Savings: The automated and continuous nature of the machine reduces labor requirements and associated costs, enabling manufacturers to optimize their resources effectively.
4.4 Versatility and Adaptability: Continuous aerating machines can be customized to accommodate various cake recipes and production requirements, making them versatile and adaptable to different manufacturing needs.
In conclusion, a continuous aerating machine is an invaluable asset in the cake production line of the food and beverage processing machinery industry. It significantly improves efficiency by automating the aeration process, leading to increased productivity and cost savings. Moreover, this equipment enhances the overall quality of cakes, ensuring consistency in texture, volume, and appearance. Incorporating a continuous aerating machine into cake manufacturing processes empowers manufacturers to meet the demands of the market while delivering cakes that delight consumers.
Factory Foshan Aeros Industrial EquipmentCo.,Ltd (Factory)

Address: No.6 Mingxi Road,Mingcheng Town,
Gaoming District, Foshan City, Guangdong Province, China
Tel: +86-757-88933066
Fax: +86-757-88933063