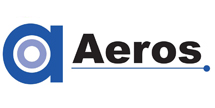 Wechat:
Aerososcar

Tel:
+86-18123521651


Aerated Chocolate Production Line: The Secrets Behind This Revolutionary Process
Sort:

Industry news

Auth:

Source:

Release time:

2023-08-26 09:20

Pvs:
【概要描述】Discover the fascinating world of aerated chocolate production line and the innovative techniques used in the food and beverage processing machinery industry. Learn about the creation process and the
Aerated Chocolate Production Line: The Secrets Behind This Revolutionary Process
【概要描述】Discover the fascinating world of aerated chocolate production line and the innovative techniques used in the food and beverage processing machinery industry. Learn about the creation process and the
Sort:

Industry news

Auth:

Source:

Release time:

2023-08-26 09:20

Pvs:
Title: Unveiling the Secrets of Aerated Chocolate Production Line
Introduction:
Welcome to the realm of aerated chocolate production line, where innovation and technology combine to create a unique and delightful chocolate experience. In this article, we will delve into the fascinating process behind this revolutionary creation in the food and beverage processing machinery industry. Embark on a journey to discover the science, techniques, and wonders of aerated chocolate production line, as we unravel the secrets that make it so special.
Creating Lightness: The Science of Aerated Chocolate
When it comes to aerated chocolate, the secret lies in its light and airy texture. But how is it achieved? The production line utilizes a specific process known as aerating, which infuses tiny air bubbles into the chocolate mixture during manufacturing. By introducing air, the chocolate becomes less dense, resulting in a lighter and more delicate mouthfeel. This unique texture gives aerated chocolate its distinctive appeal, captivating chocolate enthusiasts worldwide.
The Process: From Raw Ingredients to Tempting Delicacies
The aerated chocolate production line comprises various stages that transform simple raw ingredients into delectable treats. It begins with the careful selection and blending of cocoa beans, followed by roasting, grinding, and conching processes. Once the chocolate base is prepared, it undergoes aeration, where compressed air is injected into the mixture. This forms the desired air bubbles, creating the characteristic lightness. The final step involves tempering and molding the chocolate into various shapes and sizes, ready to be savored by chocolate aficionados.
Innovation and Precision: Machinery at the Heart of Aerated Chocolate Production Line
The success of aerated chocolate production line lies in the sophisticated machinery employed throughout the process. From high-powered mixers to precision-controlled aeration systems, every stage relies on cutting-edge technology. These machines ensure consistent quality, precise aeration levels, and efficient production, meeting the growing demands of chocolate lovers worldwide. The combination of innovation, science, and machinery has revolutionized the chocolate industry, introducing a new level of indulgence.
Continuous Improvement: Advancements in the Chocolate Manufacturing Machinery
As the food and beverage processing machinery industry advances, the aerated chocolate production line continues to evolve. Manufacturers strive to enhance efficiency, reduce production time, and improve product quality. Innovations such as automated tempering, advanced aeration techniques, and sustainable production methods are constantly being implemented. These developments not only benefit manufacturers but also contribute to a more sustainable and enjoyable chocolate experience for consumers.
Conclusion:
The aerated chocolate production line is a remarkable feat of engineering and creativity in the food and beverage processing machinery industry. Its ability to create light and airy chocolate without compromising on taste has captured the hearts and taste buds of chocolate enthusiasts worldwide. As technology continues to advance, we can only anticipate further innovations and improvements in the fascinating world of aerated chocolate production. So, indulge in a piece of aerated chocolate and savor the culmination of science, machinery, and culinary delight in every bite.
Factory Foshan Aeros Industrial EquipmentCo.,Ltd (Factory)

Address: No.6 Mingxi Road,Mingcheng Town,
Gaoming District, Foshan City, Guangdong Province, China
Tel: +86-757-88933066
Fax: +86-757-88933063