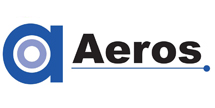 Wechat:
Aerososcar

Tel:
+86-18123521651


Quality and service are the core competitiveness of Aeros. All our services aim to achieve a common goal: maintain stable production and maintain high productivity of equipment in the service cycle.
Layer Cake, Mini Roll, Chiffon Cake, Cup Cake, Custard Cake, Cookies, whipped Cream etc.
Marshmallow, Chocolate, Jelly Candy, Nougat, Chewy Fruit, chewy, Nougat etc.
Textile, Carpet, Non-Woven, Artificial Leather, Backing of Chair Covers, Mattress etc.
Factory Foshan Aeros Industrial EquipmentCo.,Ltd (Factory)

Address: No.6 Mingxi Road,Mingcheng Town,
Gaoming District, Foshan City, Guangdong Province, China
Tel: +86-757-88933066
Fax: +86-757-88933063