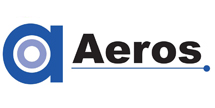 Wechat:
Aerososcar

Tel:
+86-18123521651


Quality and service are the core competitiveness of Aeros. All our services aim to achieve a common goal: maintain stable production and maintain high productivity of equipment in the service cycle.
Registered in Guangdong,China, Foshan Aeros Industrial Equipment Co., Ltd. is a professional manufacturer and system supplier of continuous foaming equipment and application equipment thereof, and is engaged in sale and service of products. Main production equipment is applied to food industry such as aerated candies, aerated chocolate, cream and cakes, soft waffles and milk and chemical industry such as latex, foamed resin, textile foamed coatings and ceramic foaming raw materials and is used for raw material proportioning, conveying, mixing, foaming, forming and so on.
Strong mechanical development strength and excellent processing technology
Aeros has established close cooperative relationships with manufacturers of candies, pastries and other related products, and provides product process solutions for customers by virtue of strong mechanical and automatic system development capability, and lean processing craft technological base and with the goal of cost benefit and reliable product realization process.
In the tenet of concerning customer expectations and the quality and final cost of customer products, Aeros provides machines and service.Aeros is looking forward the success of customers.
Factory Foshan Aeros Industrial EquipmentCo.,Ltd (Factory)

Address: No.6 Mingxi Road,Mingcheng Town,
Gaoming District, Foshan City, Guangdong Province, China
Tel: +86-757-88933066
Fax: +86-757-88933063